Latest

Articles
Most

Popular
Topics
These are the UK's most viewed YouTube clips of 2015 posted by int'l Dj whatsapp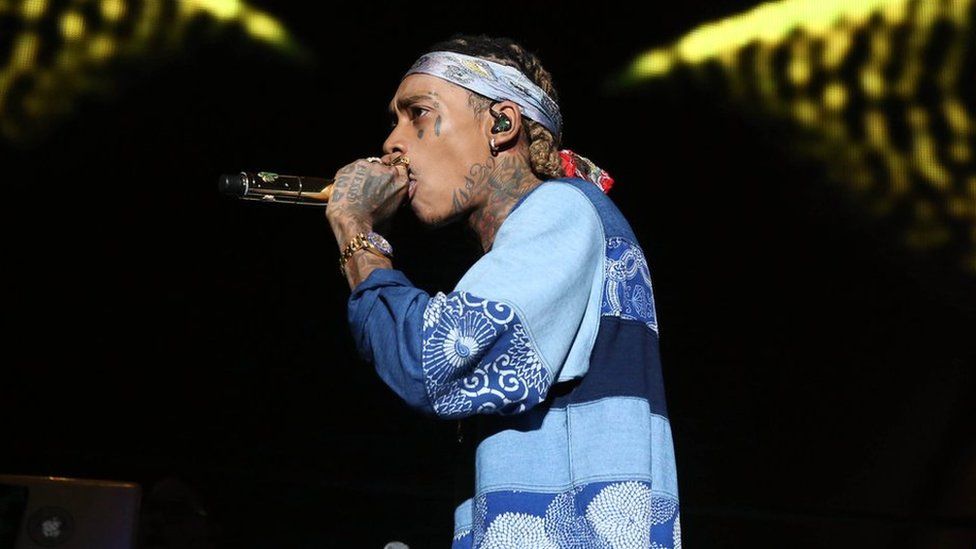 Wiz Khalifa and Charlie Puth's video for See You Again is 2015's most viewed YouTube clip in the UK.
The song, from the soundtrack to Furious 7, has been watched more than one billion times worldwide.
Music videos dominate YouTube's annual list of the most viewed with Adele, Taylor Swift and Ellie Goulding in the top 10.
Calum Scott's audition on Britain's Got Talent was the most viewed NON music video.
2015's most viewed YouTube clips that are NOT music videos
1. Calum Scott's Britain's Got Talent audition
Calum sang Robyn's Dancing On My Own for his audition. He eventually made it the final where he came sixth out of 12 contestants.
See Calum Scott sing on the ITV1 show
.
2. Justin Bieber's Carpool karaoke
James Corden got Justin Bieber to sing a load of his own hits in his car for his US chat show.
See Justin Bieber sing his hits, including Baby (which used to be the most viewed YouTube clip ever).
.
3. A teaser trailer for Star Wars: The Force Awakens
Obviously people have been watching this repeatedly in the search for clues about the film.
There's not long to go until people can finally see what all the fuss is about. Here's the trailer.
.
4. The plastic ball prank
Roman Atwood filled his entire home with plastic balls - much to the surprise of his partner.
See how Roman filled his house with multi-coloured plastic balls.
.
5. Frozen's Let It Go in real life
Frozen's anthem was recreated by Camrey Bagley who performed a shot-for-shot remake of Elsa's signature song.
See Camrey's video to see how it compares to the original video.
.
6. Advert for FIFA 16
Lionel Messi and Sergio Aguero feature in this advert for the latest FIFA game.
This was the most viewed advert of the year.
.
7. Inside Out make-up tutorial
Make-up tutorials are a staple part of YouTube. This was 2015's most popular, based on the Disney Pixar movie Inside Out.
See how five people are transformed into cartoon characters.
.
8. Will Ferrell, Kevin Hart and Jimmy Fallon take part in a lip-sync battle
Another late night US chat show video, this one saw Will Ferrell lip-synching to Drunk In Love by Beyonce.
Jimmy Fallon also lip-synched to Kelly Clarkson's Since U Been Gone.
.
9. 6ft Man in 6ft Giant Water Balloon
The Slow Mo Guys have built up a big online following with their slow mo videos.
Brits Gavin Free and Dan Gruchy have become known as the Slow Mo Guys.
.
10. Karate kid Jesse performs on Britain's Got Talent
Another clip from Britain's Got Talent, this featured nine-year-old Jesse showing off her martial arts skills.
This was Jesse's audition.
.
Here are the top 10 music videos
1. Wiz Khalifa - See You Again ft. Charlie Puth
2. Ellie Goulding - Love Me Like You Do
3. Major Lazer & DJ Snake - Lean On (feat. MØ)
4. Taylor Swift - Bad Blood ft. Kendrick Lamar
5. Maroon 5 - Sugar
6. Adele - Hello
7. Rihanna and Kanye West and Paul McCartney - FourFiveSeconds
8. Sia - Elastic Heart feat. Shia LaBeouf & Maddie Ziegler
9. Little Mix - Black Magic
10. The Weeknd - The Hills posted by int'l Dj whatsapp